Participants
Organisations
Administering Organisation
Macquarie University (MQ)
Collaborating Organisations
Curtin University (CU)
University of Western Australia (UWA)
Partners
Australian Partner
Geological Survey of Western Australia (GSWA)
Dr Ian Tyler - CCFS Leader GSWA
International Partners
CNRS and Université de Montpellier, France
Institute of Geology and Geophysics, Chinese Academy of Sciences, Beijing, China
University of Maryland, USA
University of Saskatchewan, Canada
Bayreuth University, Germany
Chief Investigators
Dr Elena Belousova - MQ
Associate Professor Simon Clark - MQ
Professor Marco Fiorentini - UWA
Professor Stephen Foley, Research Coordinator - MQ
Professor William Griffin - MQ
Professor Matt Kilburn - UWA
Professor Zheng-Xiang Li - CU
Professor T. Campbell McCuaig, Node Leader - UWA
Associate Professor Alexander Nemchin - CU
Associate Professor Craig O'Neill - MQ
Professor Suzanne Y. O'Reilly, Director - M
Associate Professor Norman Pearson - MQ
Professor Martin Van Kranendonk - University of NSW
Professor Simon Wilde, Node Leader - CU

Associate Professor Yingjie Yang - MQ
Partner Investigators
Australian Partner Investigator
Dr Klaus Gessner - Geological Survey of Western Australia
International Lead Partner Investigators
Professor Michael Brown - Maryland
Dr David Mainprice - Montpellier
Professor Catherine McCammon - Bayreuth
Professor Fuyuan Wu - CAS Beijing
Associate Investigators
Associate Professor Juan Carlos Afonso - MQ
Dr Olivier Alard - Universite de Montpellier, France
Associate Professor Christopher Clark - CU
Associate Professor Nathan Daczko - MQ
Professor Simon George - MQ

Dr Richard Glen - MQ Adjunct Professor
Dr Masahiko Honda - Australian National University
Professor Dorrit Jacob - MQ
Professor Jochen Kolb - Geological Survey of Denmark and Greenland
Professor Louis-Noel Moresi - University of Melbourne
Associate Professor Sandra Piazolo - MQ
Professor Steven Reddy - CU
Associate Professor Tracy Rushmer - MQ
Dr Bruce Schaefer - MQ
Professor Paul Smith - MQ
Professor Simon Turner - MQ
Dr Michael Wingate - GSWA
Professor Shijie Zhong - University of Colorado, Boulder, USA
Early Career Researchers
Dr Andrea Giuliani - MQ (DECRA)
Dr Yoann Gréau - MQ
Dr Jin-Xiang Huang - MQ
Dr Heejin Jeon - UWA
Dr Crystal LaFlamme - UWA
Dr Yongjun Lu - UWA
Dr Takako Satsukawa - MQ (ECSTAR)
Dr Edward Saunders - MQ
Dr Qing Xiong - MQ
Dr Weihua Yao - CU
Dr Siqi Zhang - MQ
A full list of CCFS participants is given in Appendix 4 and at http://ccfs.mq.edu.au/Participants/Participants.html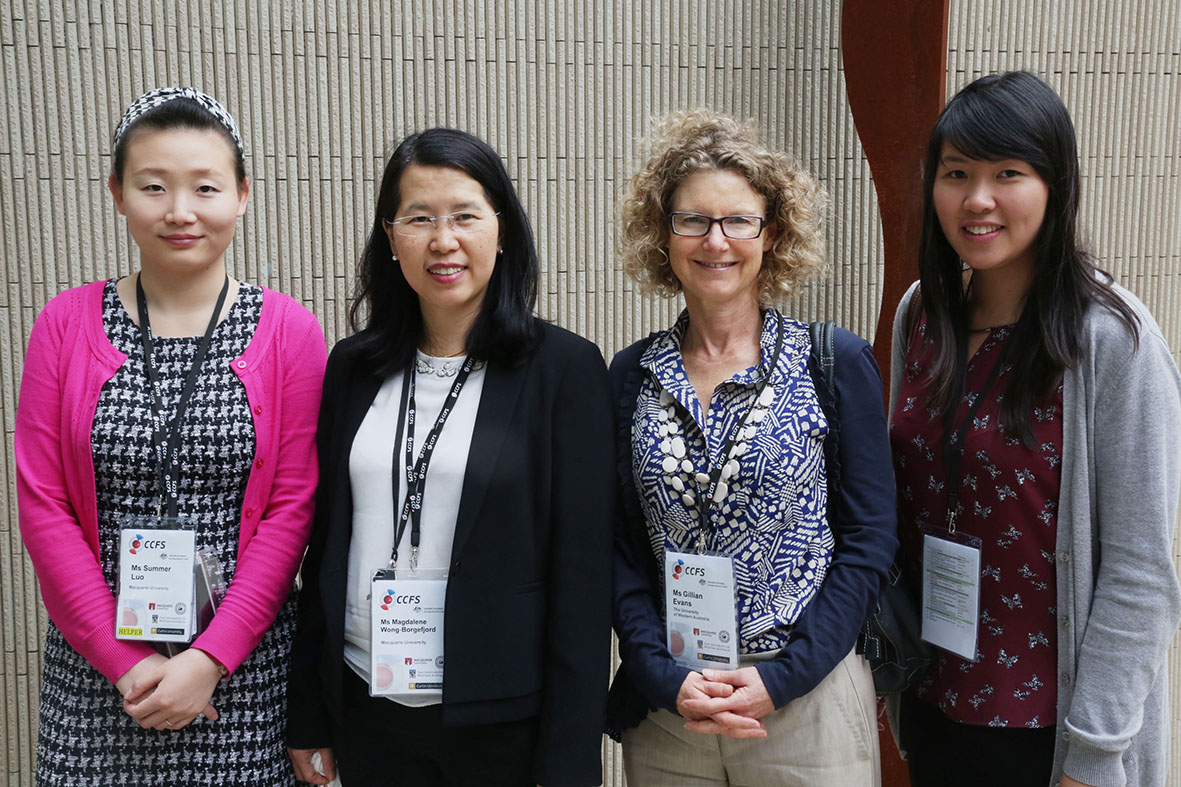 Part of the CCFS Administration team L-R: Summer Luo, Magdalene Wong-Borgefjord, Gillian Evans and Rong-Chyi Ngoh.
NEW STAFF
Dr Hadi Shafaii Moghadam
joined CCFS in October 2015 as a CCFS funded Research Associate. He completed his PhD degree in Geology-Geochemistry at Shahid Bebeshti University (SBU) at Tehran and Strasbourg University (SU) at France (Scientific joint).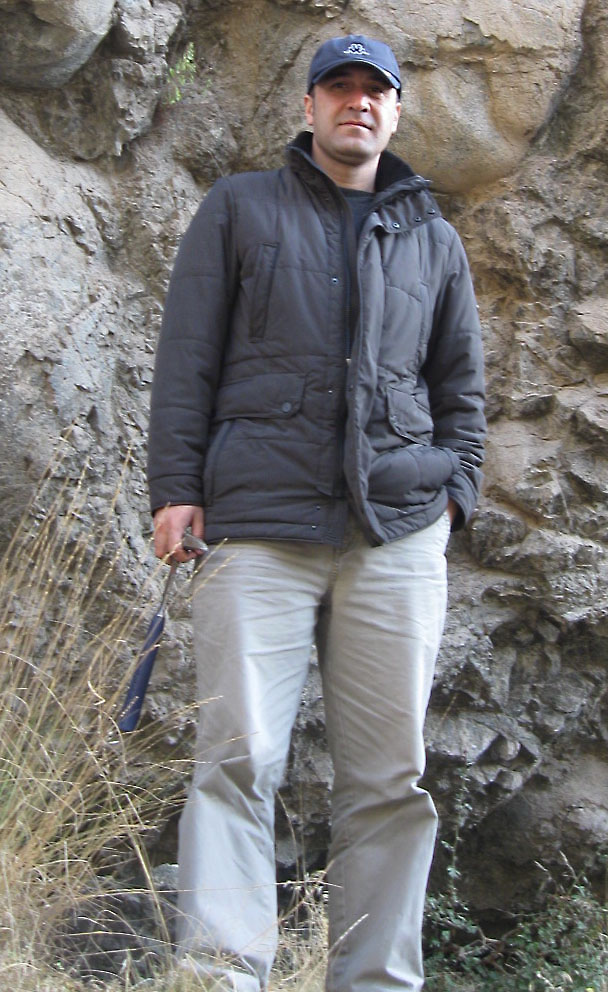 His "virtual postdoc" research with R. J. Stern at U. Texas Dallas (2009-2015), was focused on the major issues surrounding the fossilised slices of oceanic lithosphere in SW Asia, using geochemistry, geochronology and geodynamics and emphasising mantle petrology and chromite genesis.
His research interests have mainly focused on the crustal and mantle evolution of SW Asia, including Iran and environs. His main research themes include: 1) Ancient (500-600 Myr) arc magmatism tempos, continental crust growth and identification of hidden 2.5 billion-year old deep crust; 2) Fossilised fragments of ancient oceanic lithosphere, their ages, genesis and their economic aspects; 3) young (ca 40-2 Myr) igneous activity in SW Asia; 4) Mechanisms and triggers for detachment of continental blocks from Gondwana and their accretion to southern Eurasia.
Other new staff (featured in our ECR section)...
Dr Andrea Giuliani
Dr Heejin Jeon
Dr Crystal LaFlamme
Dr Qing Xiong
CCFS FUTURE FELLOWS
The application for the CoE CCFS foreshadowed that such a Centre of Excellence would become an attractor for rising stars and research leaders in relevant disciplines and fields of interest. The success of CCFS participants in the ARC Future Fellow rounds emphasises this role of our Centre in recruiting high-flyers at early to mid-career levels.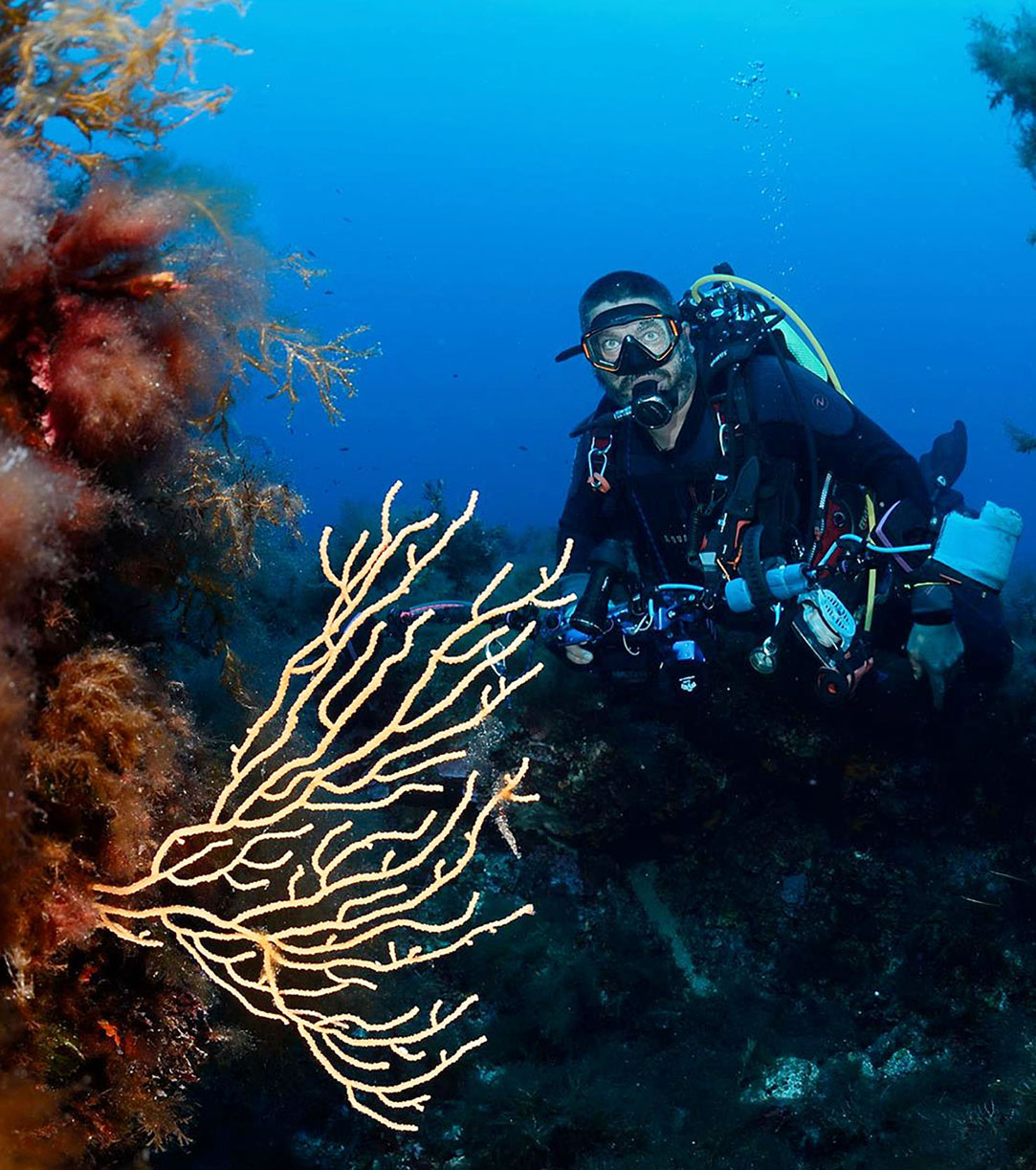 Nine Future Fellows, Dr Elena Belousova, Professor Marco Fiorentini, Dr Heather Handley, Professor Dorrit Jacob, Associate Professor Craig O'Neill, Associate Professor Sandra Piazolo, Associate Professor Yingjie Yang, Dr Xuan-Ce Wang and Dr David Wacey have projects relevant to CCFS goals and are profiled in the Participants section of our previous reports (http://www.ccfs.mq.edu.au/AnnualReport/Index.html). Two new Future Fellowships were awarded in 2015 to Dr Olivier Alard and Dr Kate Selway. Kate will commence her fellowship in 2016.
Dr Olivier Alard is a geochemist and petrologist who has developed, over the years, expertise in in situ geochemistry of terrestrial and extra-terrestrial mafic and ultramafic rocks. He obtained his Masters degree at Montpellier University in 1994 then moved to Macquarie University for his PhD (1996-2000). His postdoctoral studies in the UK were supported by a Marie Curie EEC grant. He then obtained a Royal Society Fellowship. In 2004, he was hired by the Centre National de la Recherche Scientifique as a full-time researcher in Géosciences Montpellier (France). He obtained his Habilitation to Direct Research (State PhD) in 2015 and was promoted to Research Director the same year.
Olivier's Future Fellowship project aims to investigate the subject of global element cycles in the deep Earth and how they connect to the evolution of the exosphere through the prism of elemental and isotopic fractionation of chalcophile elements (e.g. S, Se, Te, Cu). Using novel integrated elemental and isotopic approaches, Olivier will track the origin and fate of these sentinel elements during accretion and subsequent redistribution in fluids to Earth's surface. This new knowledge is critical to understanding how these and other elements of strategic and economic importance, such as the Platinum Group Elements, are extracted from the deep Earth and transported to the surface.
EARLY CAREER RESEARCHERS (ECR)
The second primary goal of CCFS (see p. 3 ) concerns the recruitment, development and mentoring of Early Career Research (ECR) staff " for the development of the next generation of Australia's geoscientists".
The following profiles present 2015 ECRs and summarise their expertise and research areas.
New 2015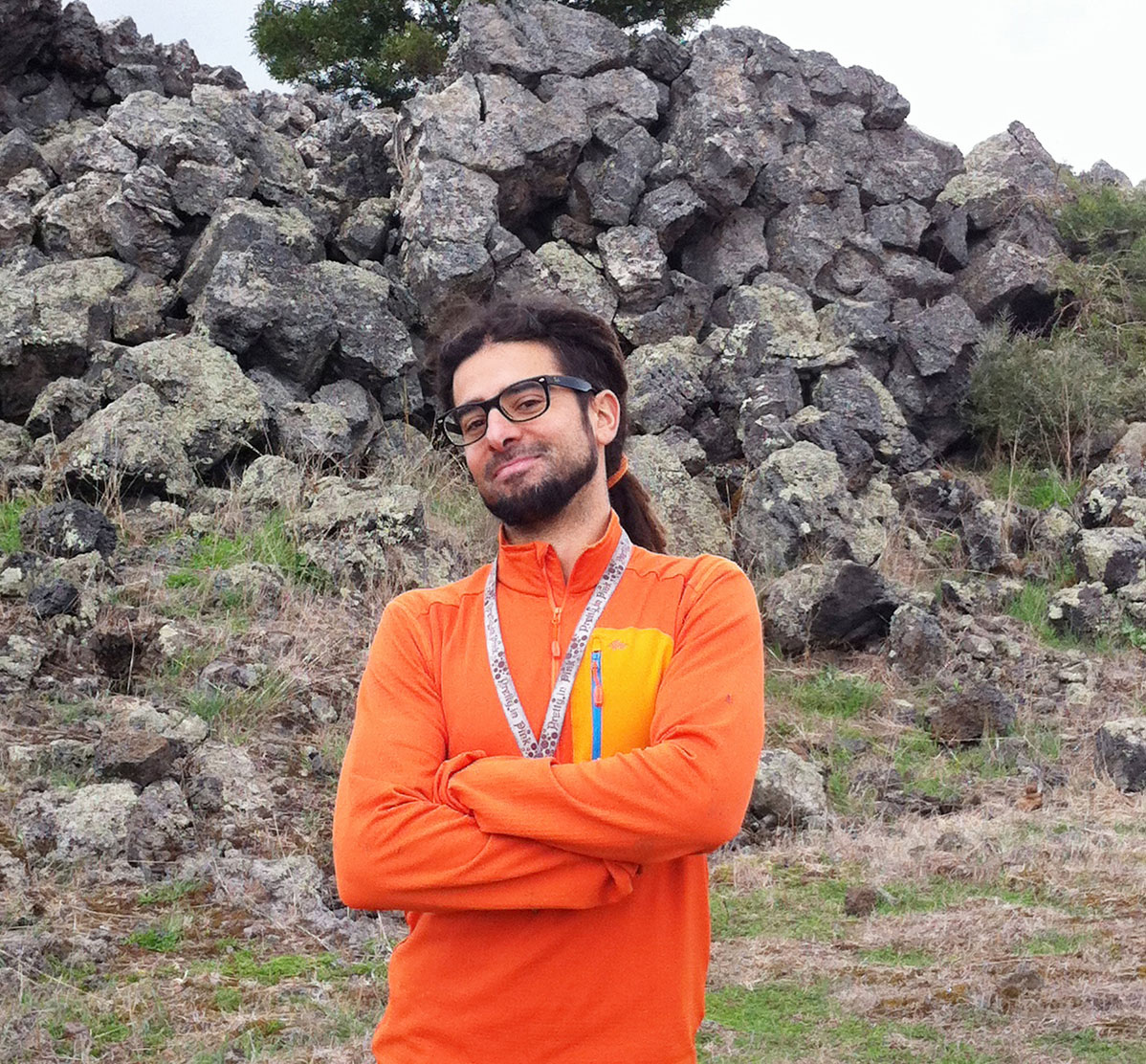 Dr Andrea Giuliani joined the CCFS in June 2015 as an ARC DECRA (Discovery Early Career Research Award) Fellow. Andrea completed his PhD in mantle geochemistry at the University of Melbourne in 2013 where he then undertook a year of post-doctoral research in 2014 before becoming a lecturer in Igneous Petrology in January 2015.
Andrea's research focuses on the composition and sources of deep Earth fluids and melts - including kimberlites, which are the main source of terrestrial diamonds. Specifically, kimberlites represent the deepest melts that reach the Earth's surface and therefore provide a unique probe into the deepest realms of our planet.
At CCFS, Andrea is working closely with Professors Sue O'Reilly, Bill Griffin and Steve Foley to improve current understanding of the evolution of the Earth's interior and the melting processes affecting it, with particular attention to the role of volatiles and recycled crustal and surface material that trigger deep melting events. See Research highlight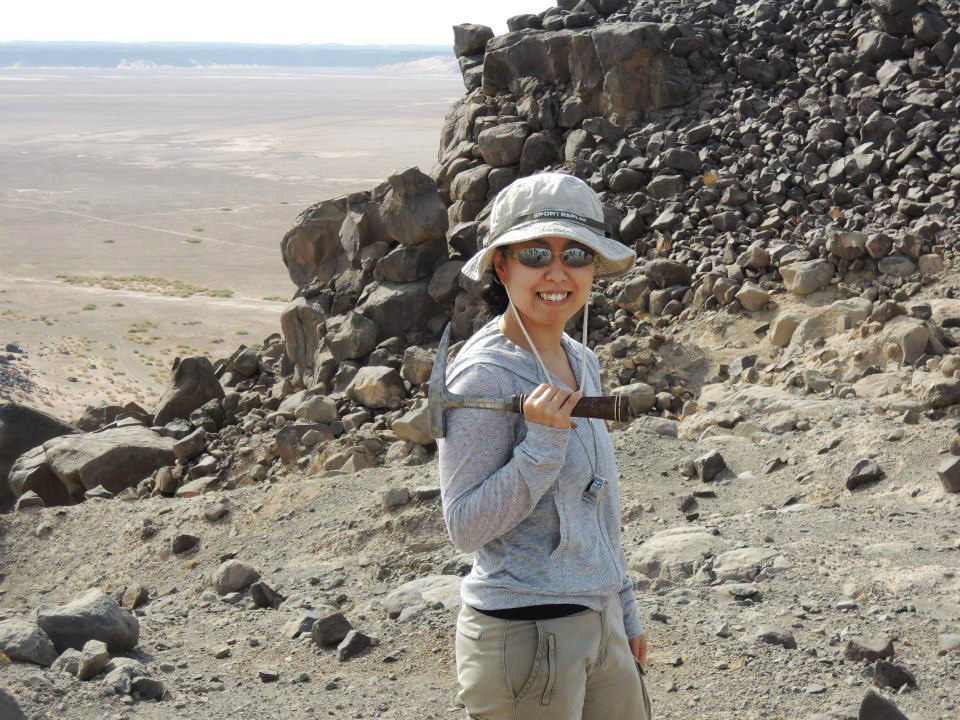 Dr Heejin Jeon received her Bachelor and Master degrees at the School of Earth and Environmental Sciences, Seoul National University. She was then awarded a PhD at the Research School of Earth Sciences, Australian National University (2012). Her PhD project focused on continental crust evolution and crustal recycling in southeastern Australia (Carboniferous-Permian granites across the Lachlan Fold Belt and New England Orogen). During her time at ANU, Heejin worked extensively on zircon for U-Th-Pb dating, O and Hf isotope measurements (SHRIMP II and LA-MC-ICPMS). She then had two years of postdoc experience in the NORDSIM ionprobe lab, Swedish Museum of Natural History, where she expanded her ion probe expertise through the use of the CAMECA IMS1280 and contributed to a wide variety of collaborative projects. She also carried out a project in the Neoproterozoic Arabian Shield and studied how much this previously-known-as-juvenile-crust is contaminated by older crustal materials. Heejin is now working at the Ion Probe Facility, CMCA, University of Western Australia, with CCFS participants Matt Kilburn and Laure Martin, to improve widely used isotope applications and also to develop new applications.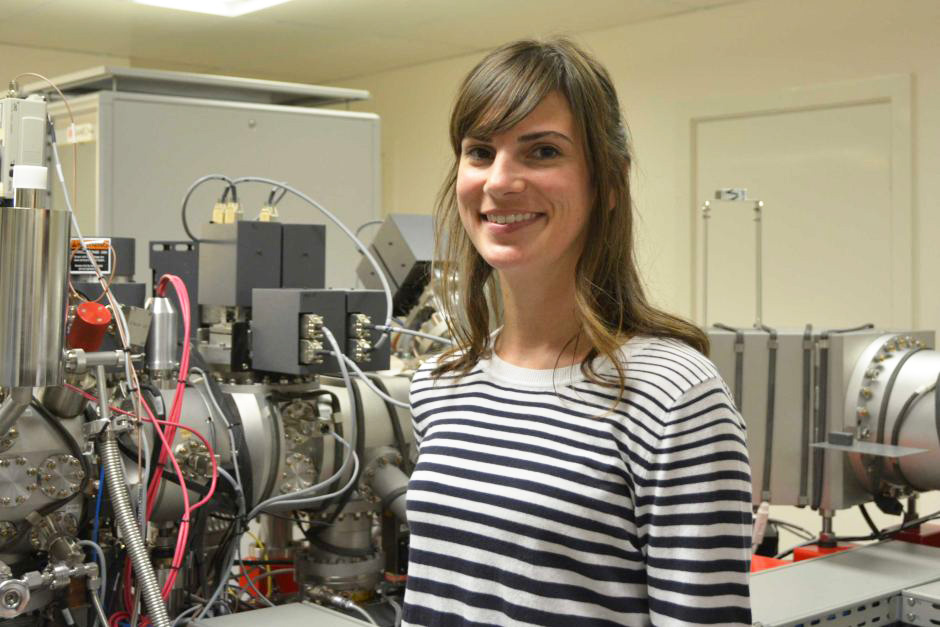 Dr Crystal LaFlamme is Canadian and attended Acadia University for her BSc. She completed her MSc at Memorial University of Newfoundland studying the tectonostratigraphy and formation of volcanic rocks of the Makkovik Province in northern Labrador. Her PhD at the University of New Brunswick investigated the formation and geodynamic evolution of a reworked Archean high-grade terrane in the Western Churchill Province in the Canadian Arctic.
She joined CCFS as a postdoctoral Research Associate in February 2015 to study the sulfur isotope record of craton margins at the Centre for Exploration Targeting, University of Western Australia. Her research focuses on anomalous sulfur isotope signatures preserved in the Archean-Proterozoic rock record. Crystal is leading the development of a suite of reference materials for in situ multiple sulfur isotope analysis of magmatic and hydrothermal ore deposit sulfides. Early sulfur and lead isotope results demonstrate that sulfur and metals in certain Proterozoic ore deposits are being sourced from metal-endowed Archean cratons. This knowledge base is building to ultimately better understand the link between fluid-driving tectonic processes and ore genesis. Her research contributes to CCFS Flagship Program 4. See Research highlight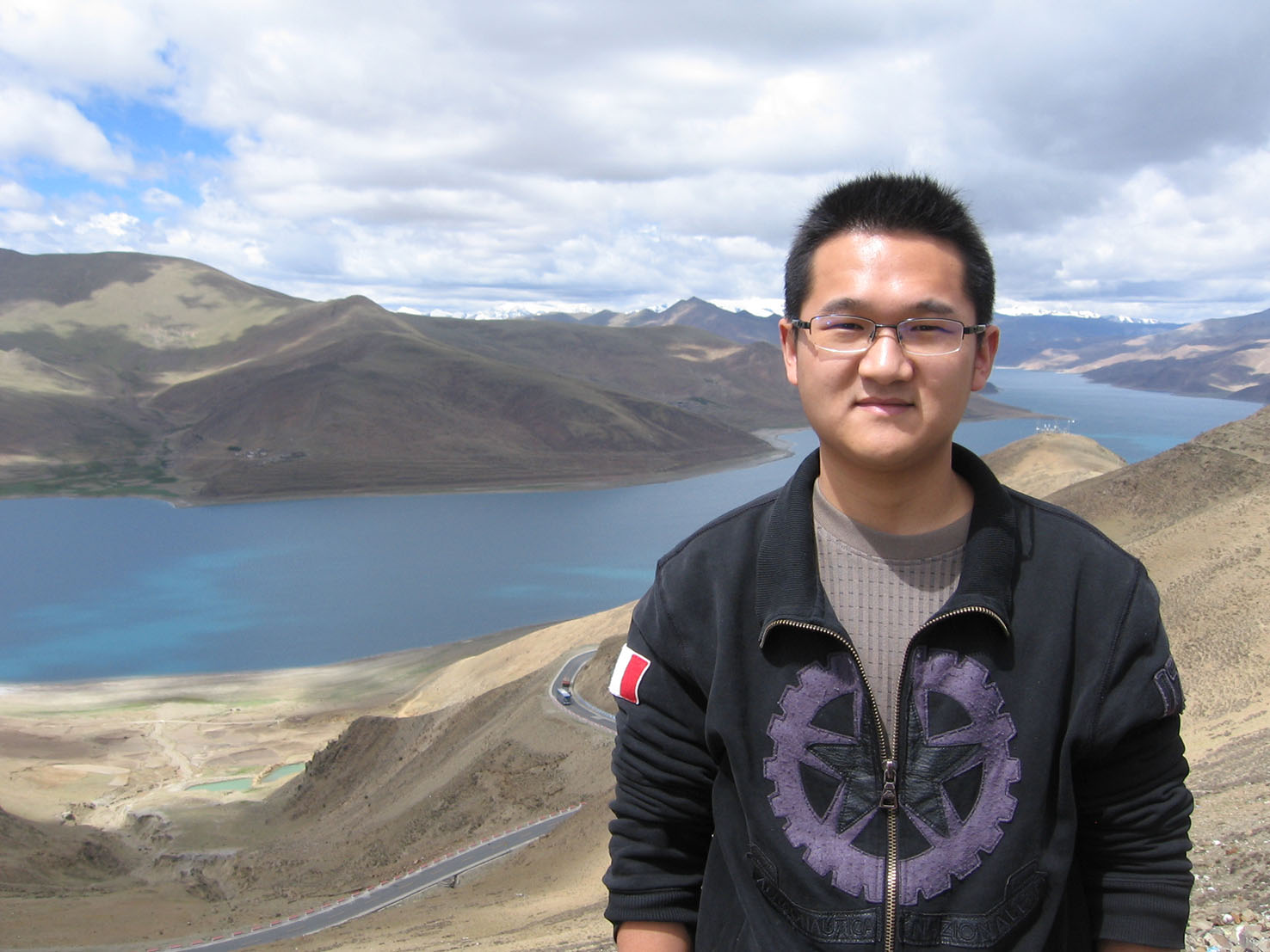 Dr Qing Xiong completed his undergraduate studies at China University of Geosciences (Wuhan), and joined CCFS in 2011 as a Cotutelle PhD candidate. He received PhD degrees from China University of Geosciences (Wuhan) in December 2014 and from Macquarie University in November 2015. Qing's PhD project focused on the origin and evolution of orogenic peridotites and ophiolites from Tibet (China), and revealed the detailed upper-mantle processes and subduction geodynamics during the assembly of the Tibetan-Himalayan Plateau in the Phanerozoic, using conventional and cutting-edge methodologies. His PhD studies trained him as an independent researcher, and produced five first-authored publications in high-impact international journals as well as several manuscripts prepared for submission.
Qing commenced his employment as a Research Associate at CCFS, Macquarie University in June 2015. His current research focuses on the ophiolitic mantle rocks in the Yarlung Zangbo Suture Zone of South Tibet as part of targets of CCFS Flagship Program 1, TARDIS II. He is planning to carry out systematic sampling and petrochemical characterisation of the mantle sections, before investigations of their deformation patterns using Electron Backscattered Diffraction (EBSD). The study will provide new insights into mantle recycling processes in subduction and collision zones and the genesis of metal ore deposits (e.g., chromitites). See Research highlight
Continuing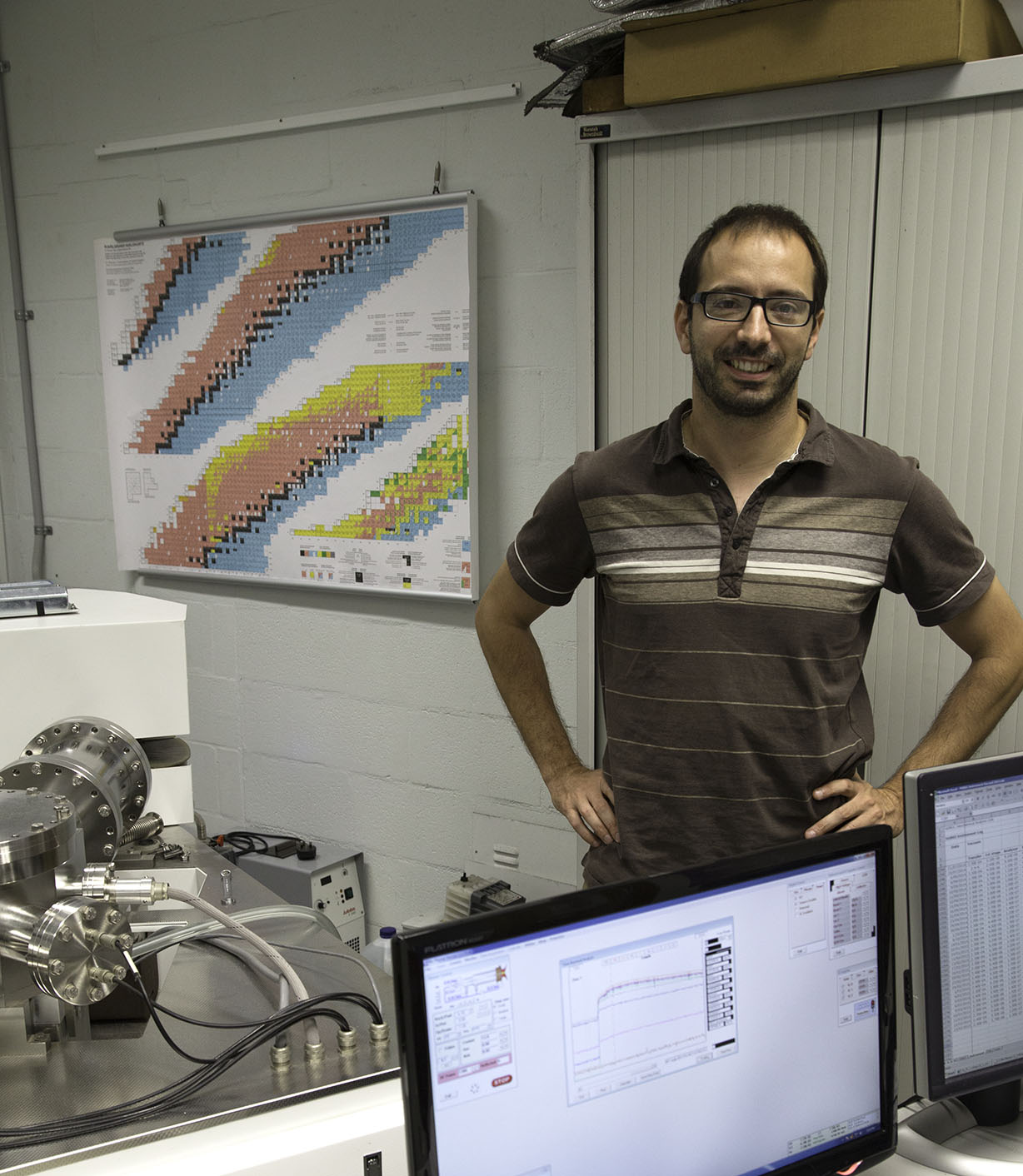 Dr Yoann Gréau joined GEMOC, MQ in 2007 as a PhD candidate (graduated 2011) after obtaining an MSc from the University of Montpellier II (France), where he trained in ultramafic petrology and geochemistry, studying ultra-refractory abyssal peridotites. During his PhD studies, he investigated the origin and history of eclogite xenoliths brought up from the lithosphere-asthenosphere boundary by kimberlitic magmas. His research focused on the petrology and geochemistry of the sulfide phases, looking at siderophile and chalcophile elements (e.g. Cu, Ni, Se, Te, PGEs and S isotopes). He also investigated the relationships between microstructures and mineral geochemistry (e.g. REE, HFSE, LILE and O isotopes) of the main silicate phases, demonstrating strong links between mantle eclogites and metasomatic processes occurring within the
sub-continental lithospheric mantle.
From 2013 to June 2015 Yoann co-managed the TerraneChron® team in CCFS. TerraneChron® uses a specifically developed methodology to study the evolution of the continental crust through time by using integrated in situ analysis of zircons for U-Pb ages and O- and Hf-isotope composition. The methodology, developed at Macquarie University, has had great success with our industrial and geological survey partners.
Since July 2015 his Research Associate role, as part of the CCFS Technology Development Program 'GAU multi-instrument development - Frontiers in integrated laser-sampled trace-element and isotopic geoanalysis', is to provide high-quality research related to the development of innovative methods for in situ analysis of trace elements, radiogenic isotope and non-conventional stable isotope systems by laser ablation ICP-MS. In particular, he will focus on promoting advancement of geochemical methodologies and techniques involving Femtosecond laser and the new Nu Plasma II Multi-Collector ICP-MS (MC-ICP-MS) recently installed at the GAU (July 2015). His research also contributes to CCFS Flagship Program 1.
Dr Jin-Xiang Huang completed her undergraduate study at China University of Geosciences, Beijing as one of the top students in her class. She received her PhD from Macquarie University in December 2011 studying the metasomatism and origins of xenolithic eclogites from the Roberts Victor kimberlite, South Africa. This provided her with extensive experience in the clean labs, on state-of-art instruments producing precise geochemical data, and integrating a wide range of information into a coherent model. She discovered that mantle metasomatism has completely changed the petrography and chemical and isotopic compositions of most eclogites; therefore, evidence from these can no longer be used to support the popular idea that they represent subducted oceanic crust. Information from the few unmetasomatised eclogites favours their origin from deep-seated magmas.
After completing her PhD, Jin-Xiang joined CCFS as a Post-doctoral Research Associate, to work on the stable isotope and water contents of mantle rocks (both eclogites and peridotites) and in different mantle processes (e.g. magma crystallisation, mantle metasomatism). This will provide a better understanding of mantle processes and further constraints on geodynamics.
In 2015, she worked on Mg and O isotopes in Roberts Victor eclogites and found that these two isotopic systems are decoupled during progressive mantle metasomatism by carbonatitic to kimberlitic melts/fluids. The eclogites that interacted with carbonatitic melts/fluids largely retained the Mg-isotope compositions of their protoliths, but their O-isotope compositions were heavily modified. In the samples that reacted with kimberlitic melts/fluids, the isotope compositions of both Mg and O have been modified. The large variation of δ26Mg combined with low δ18O in fresh eclogites does not show clear signatures of oceanic crust-related processes, indicating that the subduction origin model for Roberts Victor eclogites is at least questionable. In a separate project, she was involved in developing standards for the in situ (SIMS) analysis of Si and C isotopes of mantle-derived moissanite (SiC). She also analysed several suites of this phase from localities worldwide, to help understand the development of low oxygen fugacity in the upper mantle. Her research contributes to CCFS Flagship Program 1.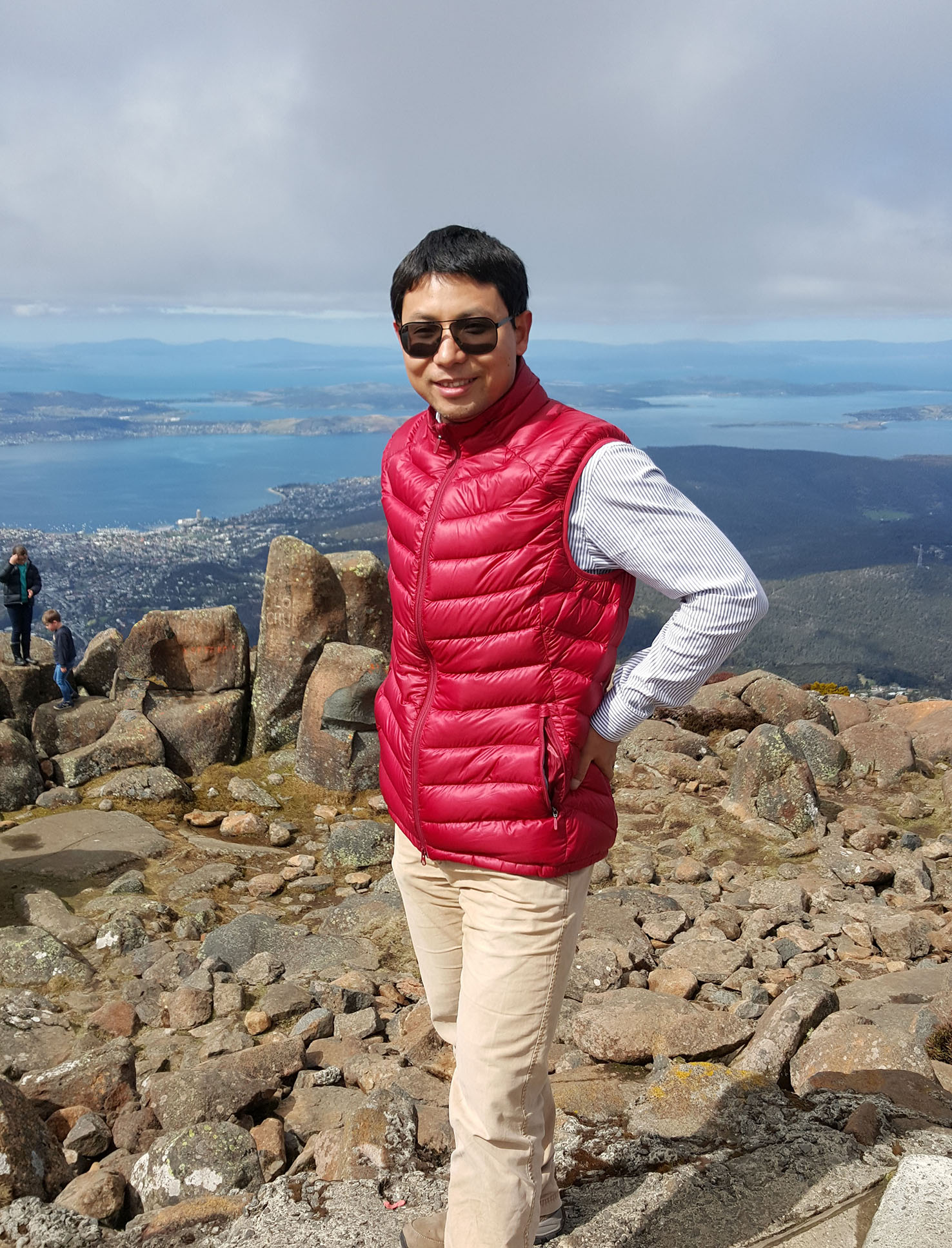 Dr Yongjun Lu is currently the Senior Geochronologist at the Geological Survey of Western Australia (GSWA) and an Adjunct Senior Research Fellow at the Centre for Exploration Targeting (CET), UWA. Before joining GSWA in July, 2015, Yongjun was a postdoc at CET funded by CCFS. Together with manager Dr Michael Wingate at GSWA, Yongjun is now ensuring that about 80 samples from WA are dated by SHRIMP every year, contributing to a fantastic world-class geochronological dataset for WA. Such high-quality data is the foundation for understanding Earth's evolution and mineral resources formation. Yongjun is also in charge of the isotopic programs at GSWA such as Sm-Nd, Lu-Hf and O isotopes, which are used to tackle various scientific questions such as imaging the lithospheric architecture through cover, understanding crustal evolution and mineral deposit formation. In addition, Yongjun is leading a project at GSWA investigating zircon chemistry of Archean granitoids and is involved in a new project unveiling the geology of the Southwest Terrane of the Yilgarn Craton. Through CCFS, Yongjun has an ongoing collaboration with the Chinese Academy of Geological Sciences (CAGS) and China University of Geosciences in Beijing (CUGB) to investigate the porphyry copper systems in the Tibetan plateau and surrounding regions. Yongjun also serves as reviewer for prestigious international journals such asGeology, Journal of Petrology, Chemical Geology, Economic Geology, Lithos, Gondwana Research, Mineralium Deposita and Ore Geology Reviews. See Research highlight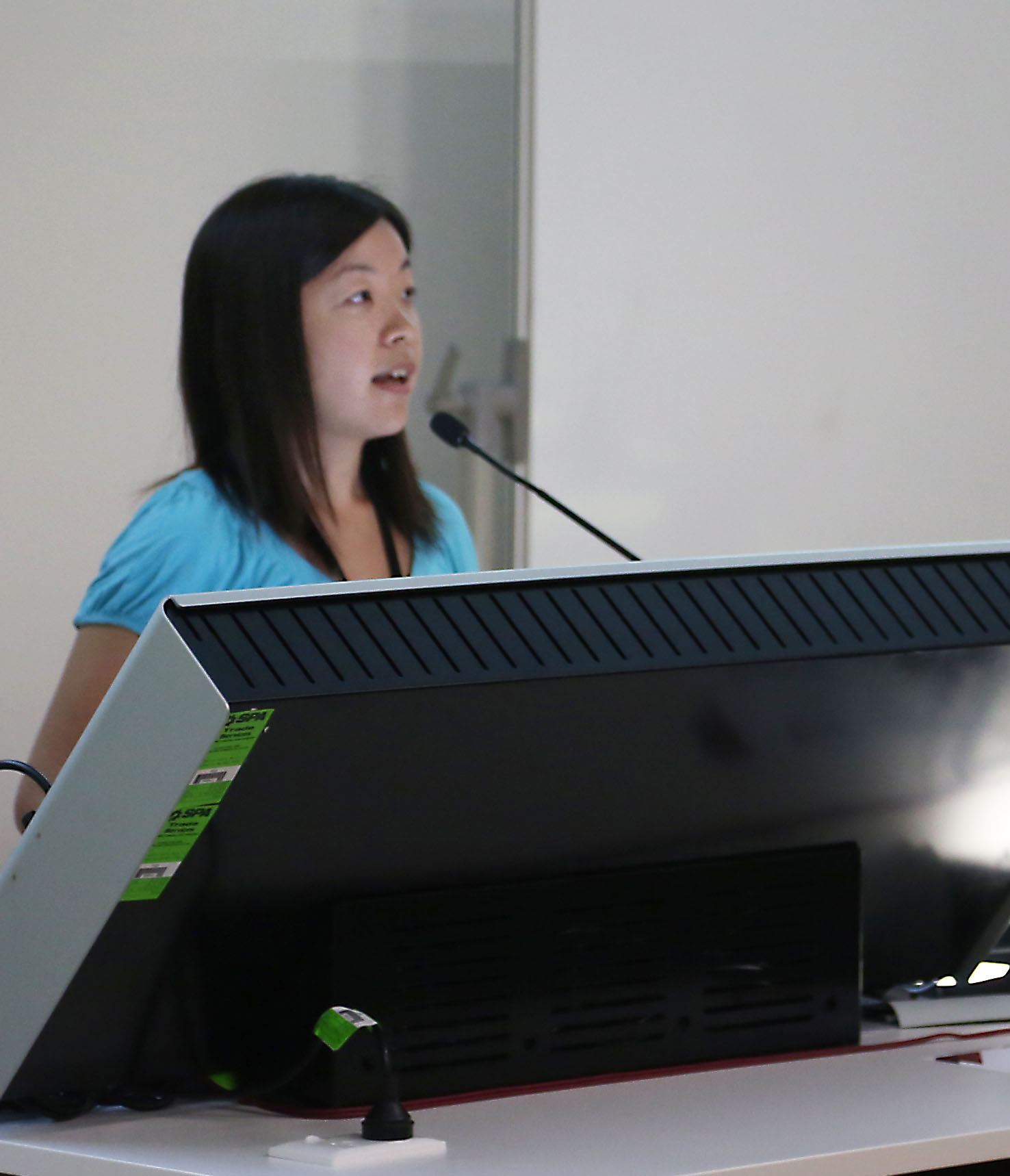 Dr Takako Satsukawa joined CCFS/GEMOC in October 2012 as an ECSTAR (Early-Career Start-up Award Researcher) funded by an ARC Centre special grant to CCFS for early-career researchers. She completed her PhD jointly at Shizuoka University (Japan) and the Université Montpellier (France). Her dissertation research focused on microstructural and petrological characteristics of mantle-derived peridotite xenoliths in basaltic rocks and their implications for the evolution and seismic anisotropy of the uppermost mantle beneath the back-arc region. She mastered the application of Electron Backscatter Diffraction (EBSD) technology to measure the crystallographic preferred orientations (CPO) of individual grains of minerals. Her current research interests include the rheology of the uppermost mantle and the history of the roots of ancient continents to provide new constraints on the rheological properties of the lithospheric mantle.
Her research interests also lie in developing a systematic approach to mapping the behaviour of melts and fluids in the upper mantle. Takako approaches this by combining microstructural analysis, geochemical analyses, analysis of water contents, and numerical modelling of the seismic properties of peridotite xenoliths and chromitite from different lithospheric levels which have experienced different degrees of melt-fluid-rock interaction. Since previous work by GEMOC has used geochemical analysis, a new methodology for mapping 'hidden' microstructures can be developed by combining these approaches.
In 2015 she studied the microstructures of chromitite from the Luobusa peridotite (E. Tibet). The chromite grains showed exsolution of diopside and SiO2, suggesting previous equilibration in the Mantle Transition Zone (MTZ; 410-660 km deep). The EBSD analysis identified strong crystallographic preferred orientation in both the chromite and small olivine inclusions, interpreted to reflect crystal-plastic deformation of fine-grained aggregates of CF-structured chromite and waddsleyite in the MTZ. This work, the first to define the tectonics of the MTZ, was published in Nature Scientific Reports (CCFS Publication #673), is part of CCFS Themes 2 and 3, Earth's Evolution, and Earth Today and contributes to CCFS Flagship Program 1. See Research highlight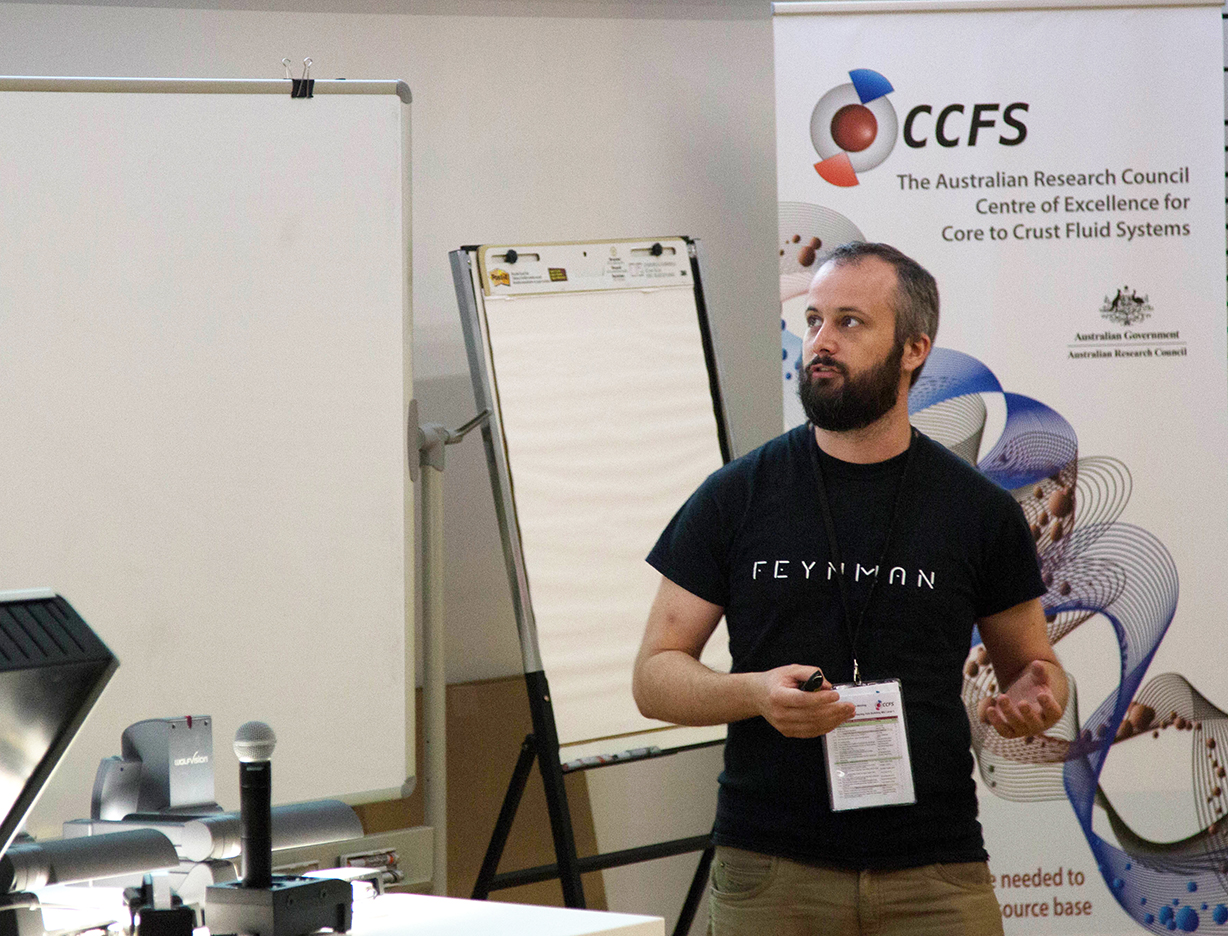 Dr Edward Saunders completed his PhD with CCFS/GEMOC in 2013. His thesis investigated the petrography and geochemistry of sulfides hosted in mantle peridotites and pyroxenites, with an emphasis on their gold concentration. He continued to work on this research when he commenced employment as an Associate Lecturer at Macquarie University in 2014.
In July 2015, Ed became the manager of the TerraneChron® team at CCFS. This role involved integrating in situ analysis of U-Pb, Hf-isotope and trace element concentrations in zircons and involved collaboration with a number of industry and geological survey partners. This methodology has provided valuable insight into geological mapping and exploration programs. In 2015, TerraneChron® imaged and analysed 1817 grains of zircons for a total of 6 different projects from Asia and Australia.
In December 2015, Ed took up the position of Lecturer in the School of Environmental & Rural Science at the University of
New England.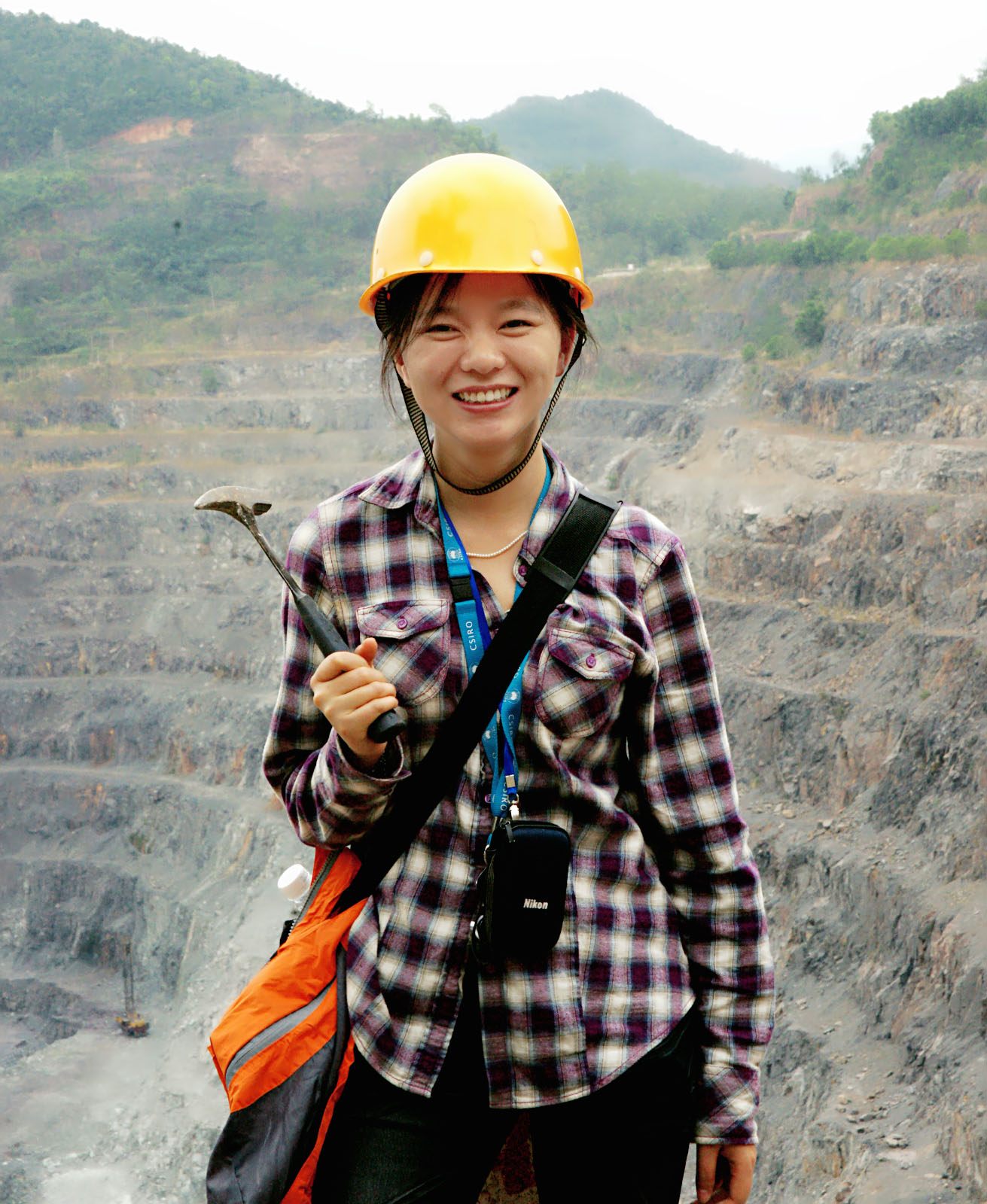 Dr Weihua Yao received her doctoral degree from Curtin University in July 2014, studying the tectonostratigraphic evolution of the Ediacaran-Silurian Nanhua Basin and the nature of the lower Paleozoic Wuyi-Yunkai orogeny in South China. Since then she has worked as a Postdoctoral Research Associate with CCFS, TIGeR, ACTER and IGCP 648 at Curtin University, under CCFS Flagship Program 5. Her research has mainly focused on sedimentary and provenance correlations between the Indian-Australian Gondwana and Asian continents/terranes (including South China and Indochina blocks), and also the Precambrian paleogeography of Hainan Island in the supercontinents Nuna and Rodinia. Two main highlights of her research suggest an Ediacaran-Cambrian collision between South China and northern India, leading to the formation of the Nanhua foreland basin and the Wuyi-Yunkai orogeny in South China; and Hainan Island's connection with western Laurentia, in which Hainan probably provided detritus to rift basins/grabens in the neighbouring western Laurentia and Tasmania during the Nuna breakup; and to foreland basins in the neighbouring western Laurentia, Tasmania and western Yangtze during the Rodinia assembly. Weihua is also leading a China Geological Survey funded project, investigating the Ediacaran-Silurian basin on the western Yangtze margin. Her work led to the publication of five papers and more are in the pipeline.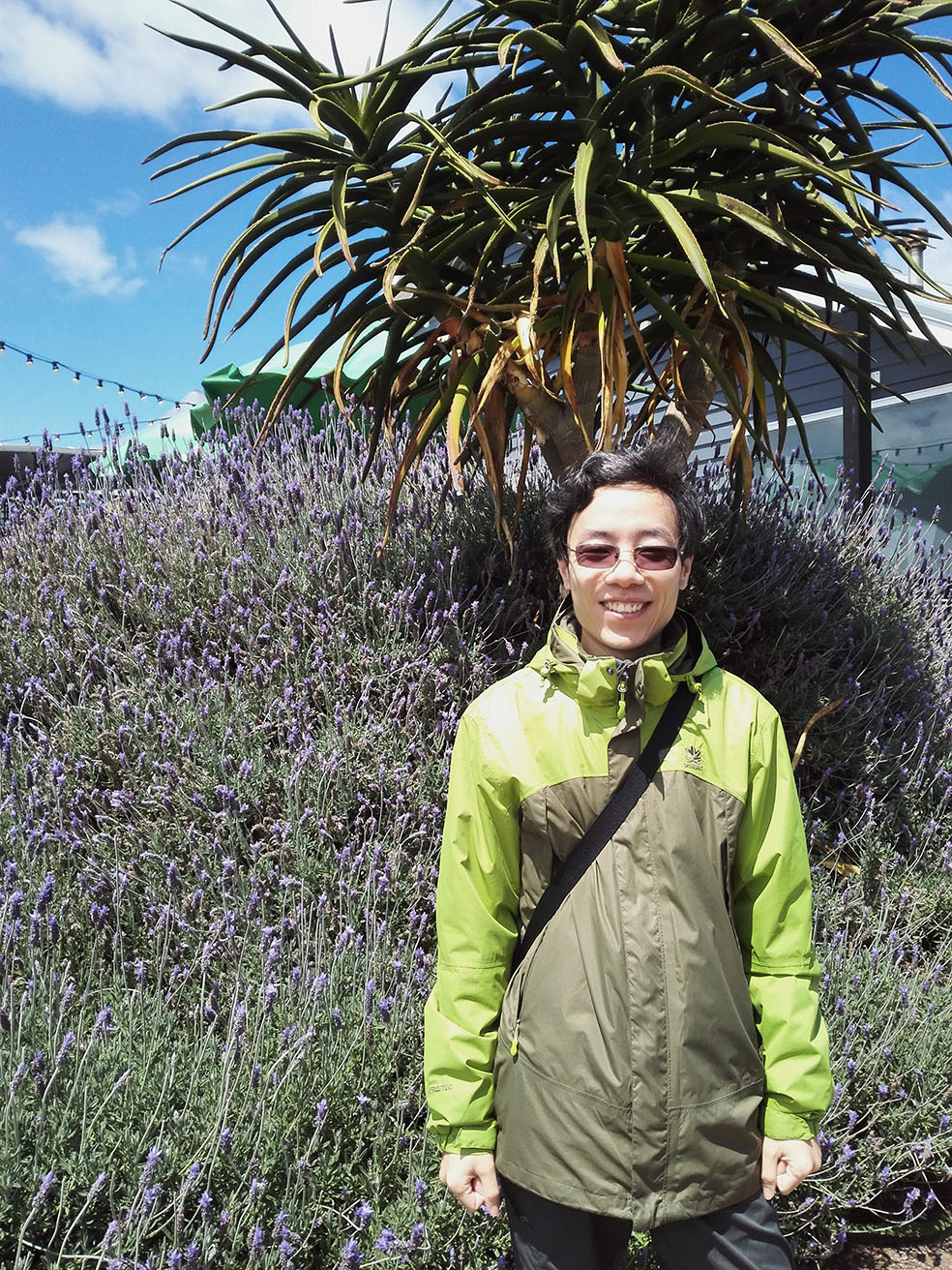 Dr Siqi Zhang completed his undergraduate study at Peking University, Beijing, and graduated with a PhD from the University of the Chinese Academy of Science (July 2011). He then took up a postdoctoral fellowship at University of Chinese Academy of Science from 2011 to 2013. His research focused on using high performance computation with high resolution models to solve different geodynamic problems.
Siqi joined CCFS as a Postdoctoral Research Associate in April 2013. Since then, his research has focused on using high resolution numerical models to study planetary evolution. He built mantle-core coupling models to study the early evolution of Mars. By exploring a range of uncertainties with different model settings, the results suggest that mobile-lid may exist in early Martian history, and it is the likely cause of an early dynamo. He is also exploring the construction of an Earth mantle-flow model constrained by plate motion in the past few hundred million years to recover the mantle structure and to track its evolution over that time. He has also developed a new treatment of magmatism in global mantle flow models. This treatment includes melt depletion and solid matrix compression due to melt extraction, which not only better simulates the melt process but also makes tracking of crustal generation possible. In addition, he is involved in developing high performance SPH (smoothed particle hydrodynamics) code using Intel Xeon Phi co-processor to study the process of planetary formation. His research contributes to CCFS Flagship Program 3.