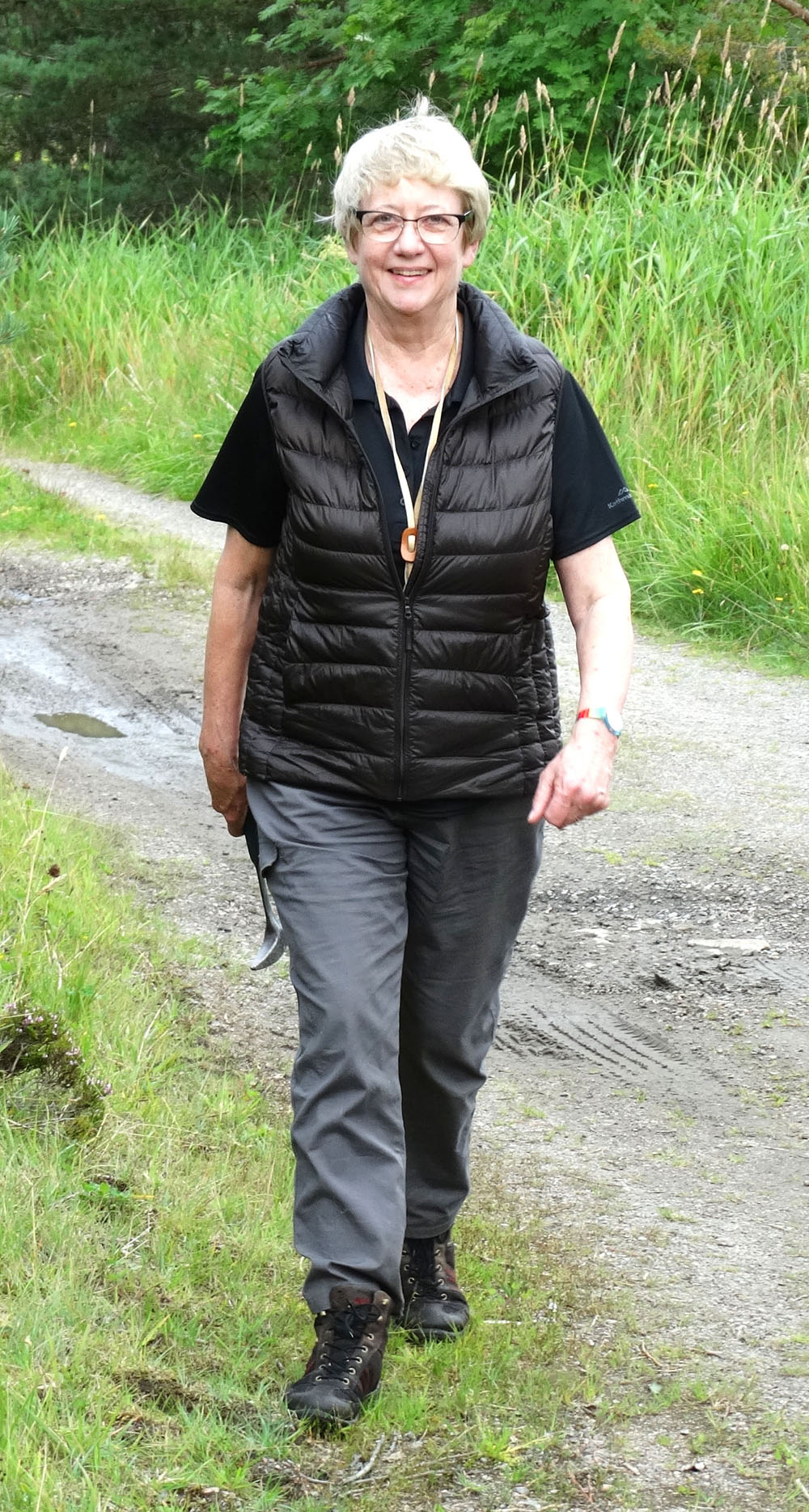 Director's Preface
This report summarises the activities and achievements of the Australian Research Council Centre of Excellence for Core to Crust Fluid Systems (CCFS) in 2017 (formally commenced mid 2011). Activities include research, technology development, stakeholder engagement, international links and research training.
The overarching goal of CCFS is to understand Earth's internal dynamics, evolution and fluid cycles from core to crust. CCFS multiplies the capabilities of three national centres of research excellence in Earth and Planetary Sciences: Macquarie University (Administering Institution), Curtin University and the University of Western Australia (Collaborating Institutions). The Geological Survey of Western Australia is a Partner Institution, and researchers from Monash University and the University of New South Wales are formally affiliated.
The CCFS Vision "Delivering the fundamental science needed to sustain Australia's resource base" has been more than fulfilled over the last six and a half years. CCFS became a significant thought-leader in national geoscience, both in new initiatives for, and contributions to, the national research and geoscience agenda. CCFS Chief and Associate Investigators, collaborating researchers and Board members have been instrumental in shaping UNCOVER Australia and the 2017 AMIRA "Undercover Roadmap". Indeed the 4-D Lithosphere Mapping approach (established by GEMOC and CCFS with industry partners) forms the robust conceptual basis for UNCOVER, contributed significantly to the AMIRA Roadmap process, and has become part of the vernacular in smart exploration strategies. CCFS CIs and Board members were members (and Chair) of the Australian Academy of Science National Committee for Earth Science (NCES) in 2017. In that capacity, they contributed submissions to the Chief Scientist on the continuing issue of research infrastructure funding and the future of NCRIS. They also played a key role in producing the Decadal Plan for Earth Science in Australia, Our Planet, Australia's Future: A decade of transition in Geoscience which will be published and distributed in mid 2018.
CCFS has truly delivered transformational scientific outcomes. A few examples include: the development of regional isotopic mapping, which is revealing unprecedented information about Earth's crustal evolution and has paved the way for mapping the whole Australian continent in this way; presentation of complex geochemical data as meaningful images (as geophysicists have done for decades) instead of less accessible plots and diagrams; refining paleomagnetic reconstructions to better understand tectonic evolution; recognising ultra- reduced domains and their significance in the lithosphere and below; providing new knowledge of the carbon cycle from the deep mantle to the surface; innovative geodynamic modelling to probe the nature of the early Earth and huge advances towards the holy grail of theoretical multi-observable probabilistic prediction of the composition of the lithospheric mantle and beyond; and new adjoint methodologies for processing seismic data.
CCFS' huge and rapidly growing international network, developed across the globe, has forged collaborations that bring complementary expertise, hugely funded resource leverage, access to an unsurpassed virtual laboratory for geochemical analysis and imaging, experimental capabilities, geophysical instruments and techniques, and for global natural laboratories that provide analogues to understand the Australian continent where its geological clues are hidden beneath cover. Just one example from 2017 is the new collaboration with the Institute of Geology and Geophysics, China Academy of Science, Beijing, (IGG CAS), CCFS, Geoscience Australia, and ANSIR (Australian facilities for Earth sounding) that has resulted in a 4-year passive seismological deployment along a 900 km profile across NW Australia from Port Hedland to the southwestern border of the ancient Kimberley Craton in a dense array (station spacing of 10-15 km) extended beyond the continent margin using ocean- bottom seismometers.
The 2017 Whole-of-Centre Meeting in Cairns in November was inspirational with over 120 participants. The transformational, interdisciplinary research presented clearly demonstrated the significant scientific advances that can be made with the timescale provided by Centre funding. It was striking to see the lecture theatre dominated by early- to mid-career researchers, fulfilling the original goal of delivering the next generation of frontline geoscientists.
83 PhD students undertook research aligned with CCFS in 2017. CCFS postgraduates are producing world-class research with authorship of 42 publications (28 first-authored) in high-impact journals in 2017 and 73 presentations at peak international workshops and conferences. Participation of early-career researchers reached 21.
Eleven Future Fellowships have been awarded across CCFS and show good gender balance, with five women recipients. The CCFS Future Fellows continue to make significant contributions to CCFS, either directly or as external collaborators and formal associates. Those of this outstanding cohort who have completed their Fellowship, have now transitioned to continuing high-level positions and have become international research leaders both nationally and abroad. Those in CCFS nodes now lead research programs, have initiated new strategic directions, and some have initiated new University Centres, springboarding from CCFS in new directions.
CCFS has exceeded its original goals and has delivered transformational outcomes for geoscience relevant to Earth's composition, evolution, geodynamics and structure. These fundamental advances have indeed resulted in heightened understanding of Earth's processes and changes through time, as well as providing powerful methodologies for smart exploration targeting, national benefit and the fundamental science needed to sustain Australia's resource base.
Professor S.Y. O'Reilly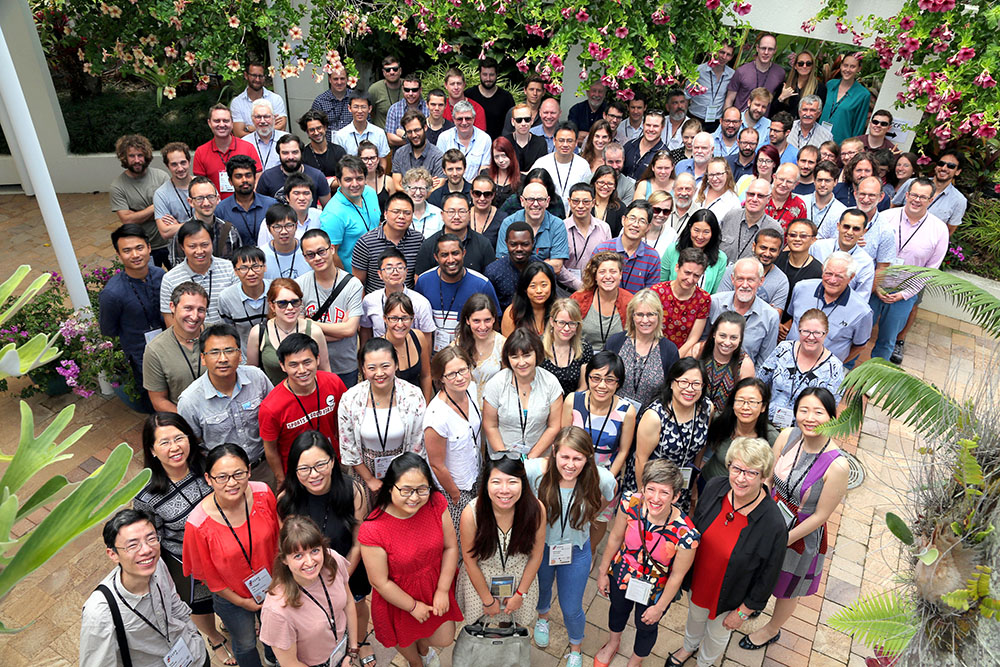 CCFS participants at the 2017 Whole-of-Centre Meeting (Photo: Will Powell).