Participants
Organisations
Administering Organisation
Macquarie University (MQ)
Collaborating Organisations
Curtin University (CU)
University of Western Australia (UWA)
Partners
Australian Partner
Geological Survey of Western Australia (GSWA)
Dr Ian Tyler - CCFS Leader GSWA
International Partners
CNRS and Université de Montpellier, France
Institute of Geology and Geophysics, Chinese Academy of Sciences, Beijing, China
University of Maryland, USA
University of Saskatchewan, Canada
Bayreuth University, Germany
Chief Investigators
Associate Professor Elena Belousova - MQ
Professor Simon Clark - MQ
Associate Professor Marco Fiorentini, Node Leader - UWA
Professor Stephen Foley, Research Coordinator - MQ
Honorary Professor William Griffin - MQ
Professor Matt Kilburn - UWA
Professor Zheng-Xiang Li - CU
Associate Professor Alexander Nemchin - CU
Associate Professor Craig O'Neill - MQ
Professor Suzanne Y. O'Reilly, Director - MQ
Professor Martin Van Kranendonk - University of NSW
Professor Simon Wilde, Node Leader - CU
Associate Professor Yingjie Yang - MQ
Partner Investigators
Australian Partner Investigator
Dr Klaus Gessner - Geological Survey of Western Australia
Professor T. Campbell McCuaig - BHP Billiton
International Lead Partner Investigators
Professor Michael Brown - Maryland
Dr David Mainprice - Montpellier
Professor Catherine McCammon - Bayreuth
Professor Fuyuan Wu - CAS Beijing
Associate Investigators
Associate Professor Juan Carlos Afonso - MQ
Dr Olivier Alard - MQ
Associate Professor Nathan Daczko - MQ
Dr Richard Glen - MQ Adjunct Professor
Dr Masahiko Honda - Australian National University
Professor Dorrit Jacob – MQ/ANU
Associate Professor Mary-Alix Kaczmarek – University Paul Sabatier Toulouse III
Associate Professor Christopher Kirkland - CU
Professor Jochen Kolb - GEUS
Dr Yongjun Lu - GSWA
Professor Louis-Noel Moresi - University of Melbourne
Professor Steven Reddy - CU
Dr Svyatoslav Shcheka - MQ
Associate Professor Bruce Schaefer - MQ
Dr Michael Wingate - GSWA
Professor Shijie Zhong - University of Colorado, Boulder, USA
A full list of 2020 CCFS participants is given in Appendix 2 and kept current at Participants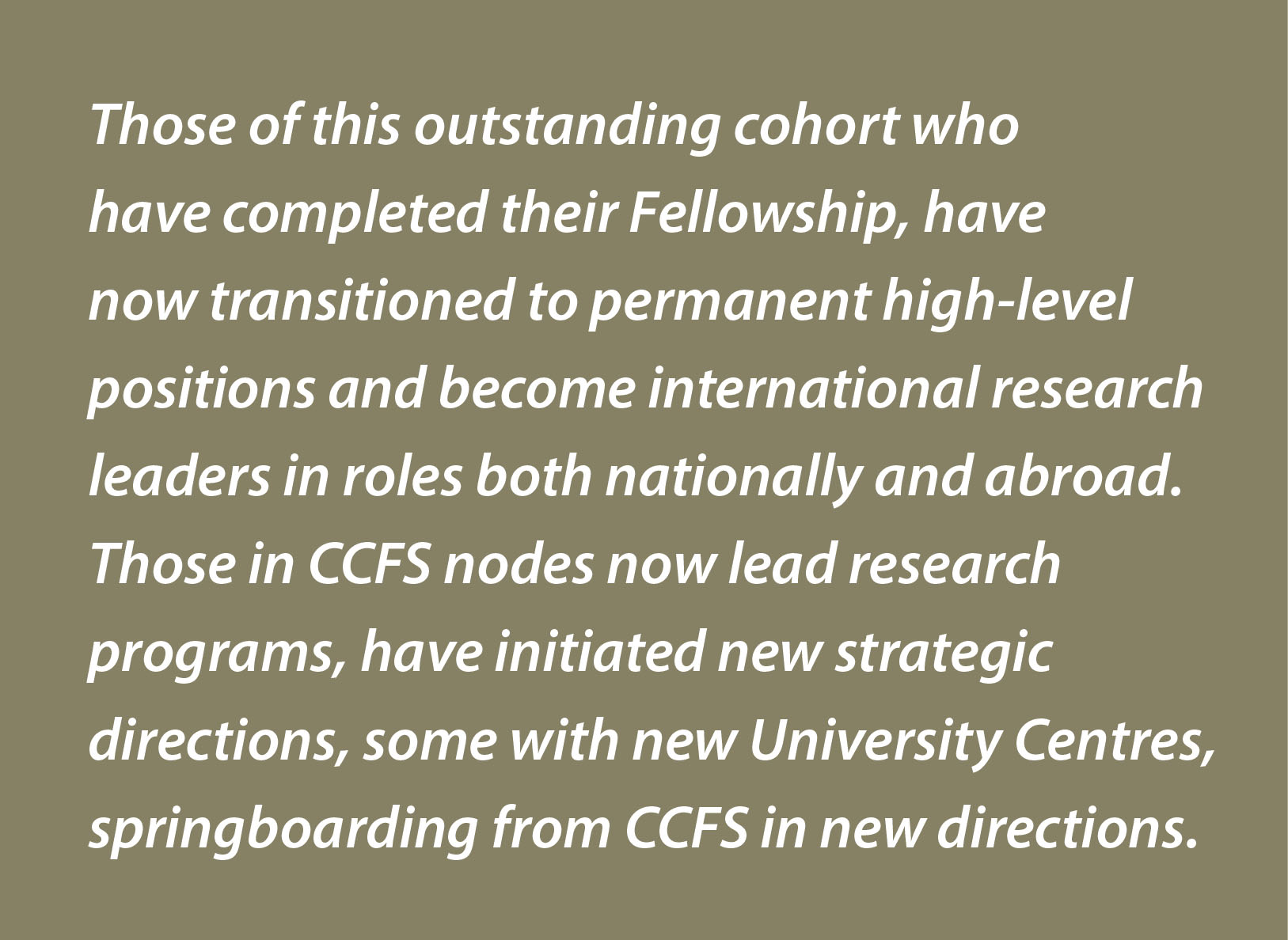 CCFS FUTURE FELLOWS
The application for the CoE CCFS foreshadowed that such a Centre of Excellence would become an attractor for rising stars and research leaders in relevant disciplines and fields of interest. The success of CCFS participants in the ARC Future Fellow rounds emphasises this role of our Centre in recruiting high-flyers at early to mid-career levels. Eleven Future Fellows; Associate Professor Elena Belousova, Associate Professor Marco Fiorentini, Dr Heather Handley, Professor Dorrit Jacob, Associate Professor Craig O'Neill, Professor Sandra Piazolo, Associate Professor Yingjie Yang, Dr Xuan-Ce Wang, Dr David Wacey, Dr Olivier Alard and Dr Kate Selway, have completed or are working on projects relevant to CCFS goals. The CCFS Future Fellows all continue to make significant contributions to CCFS, either directly or as external collaborators and Associates. Their profiles can be accessed from the "Participants" section of our previous reports.
EARLY CAREER RESEARCHERS (ECR)
The second primary goal of CCFS (see Goals) concerns the recruitment, development and mentoring of Early Career Research (ECR) staff "for the development of the next generation of Australia's geoscientists".
These CCFS ECRs have all achieved high positions, both nationally and abroad, and are having significant impact across many countries including Japan, Spain, Chile, USA, Europe and Asia. They are contributing in diverse areas that include: the nuclear science and environmental sector, CSIRO, Geological Surveys, international Research Centres, Government instrumentalities, the exploration industry and in consultancies in the private sector.
Early Career Researchers
Dr Raphael Baumgartner - UWA
Dr Stefano Caruso - UNSW
Dr Montgarri Castillo-Oliver - MQ
Dr Chunfei Chen - MQ
Dr Isra Ezad - MQ
Dr Guillaume Florin - MQ
Dr Michael Förster - MQ
Dr Yoann Gréau - MQ
Dr Johannes Hammerli - UWA
Dr Uwe Kirscher - CU
Dr Hugo Olierook - CU
Dr Beñat Oliveira Bravo - MQ
Dr Lei Wu - CU
VALE
Lev Natapov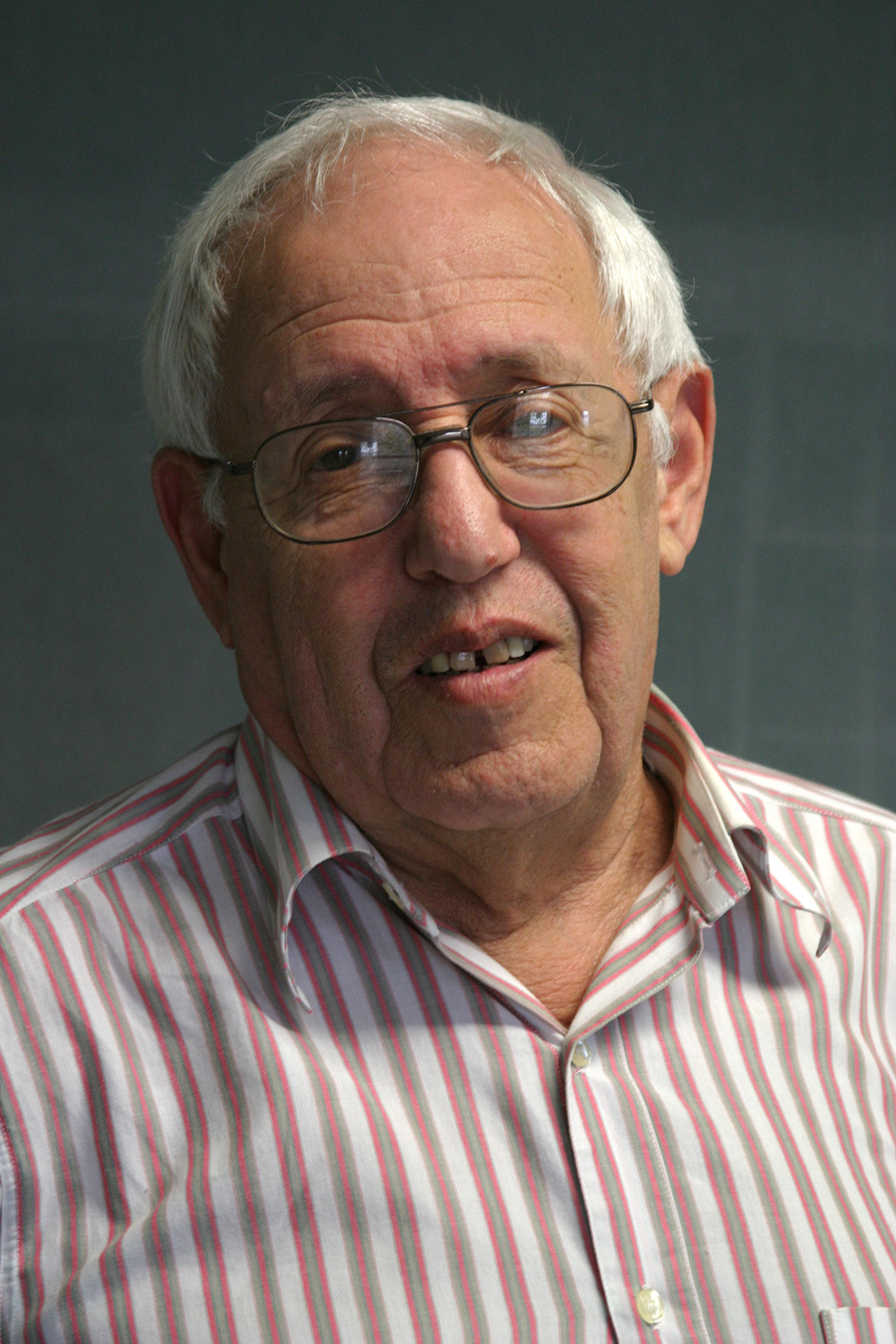 We have lost a scholar and a gentleman. Lev Natapov (b. 1931) was the Chief Geologist of Aerogeologia, the Russian equivalent of a national geological survey, when he visited his daughter in Sydney in 1993, and was introduced by Felix Kaminsky as a man who could help us understand the geological setting of the Siberian kimberlites. He did not speak much English at that time, but he could draw great maps and diagrams! On his retirement in 1998 he and his wife Iskra moved to Sydney; Lev came to GEMOC and asked if he could be of help. His encylopaedic knowledge of geology and tectonics (and all sorts of mineral deposits) became central to the development of the GLAM project. Lev had a remarkable memory and a fantastic ability to condense stacks of monographs and papers into the maps and data needed for GLAM's delineation of lithospheric domains. He worked closely with Graham Begg and GEMOC/CCFS on this project until ill health forced his retirement in 2018. Lev was famous as one of a small group of Russian scientists who argued the case for plate tectonics in Russia, where the concept was officially rejected. On the fall of the Soviet Union, he and two colleagues published their work in an invited monograph of the American Geophysical Union (Zonenshain, Kuzmin & Natapov 1990; Geology of the USSR: A plate-tectonic synthesis). As a polymath and scholar, Lev contributed to the cultural life of the Russian community in Sydney in many ways, including authorship of 7-8 books and many articles on aspects of Russian and Australian culture, even including Australian colonial architecture. He was a remarkable man, a great scientist and a good friend, and we will be greatly missed.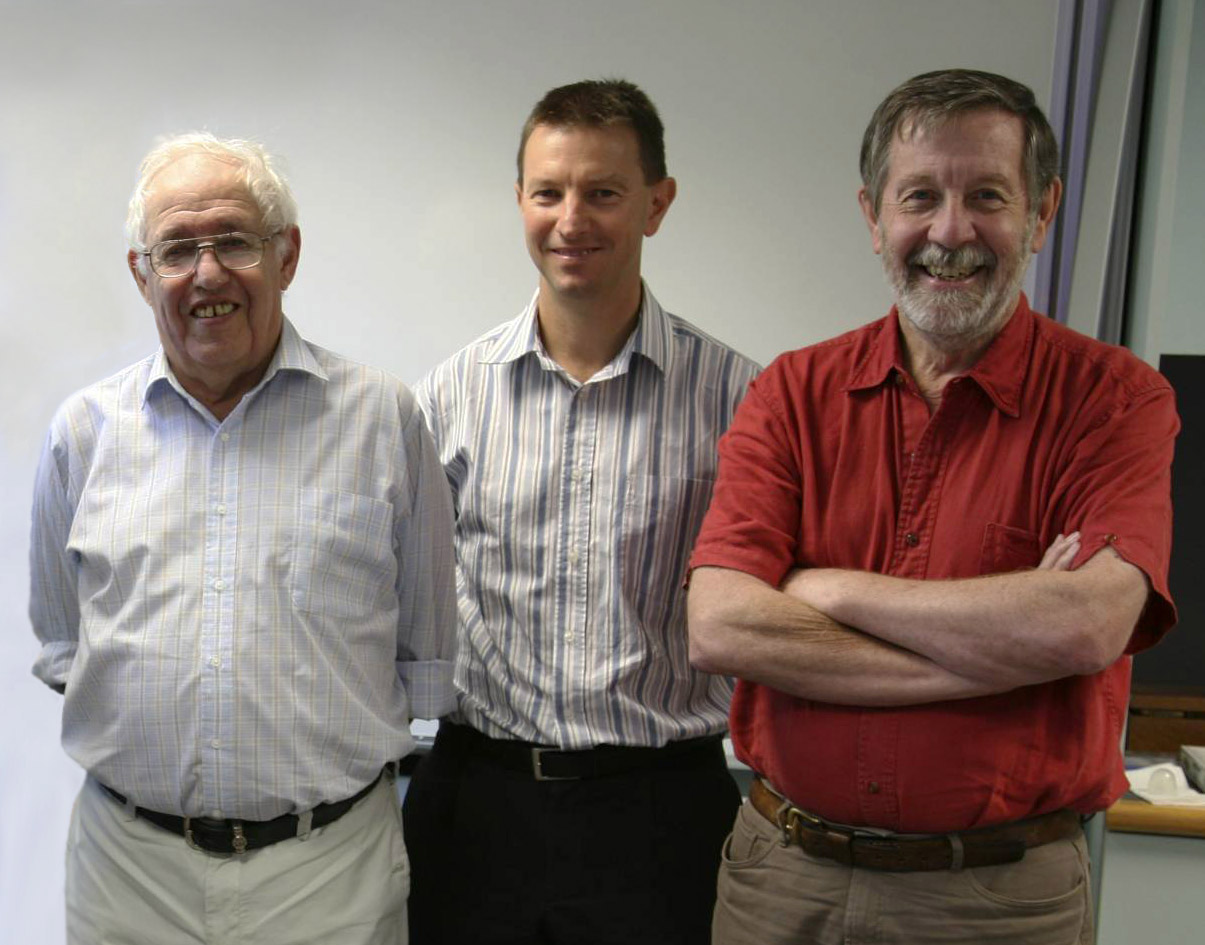 Lev Natapov (Left) with colleagues Graham Begg and Bill Griffin.