Scientific Committee Meeting - photos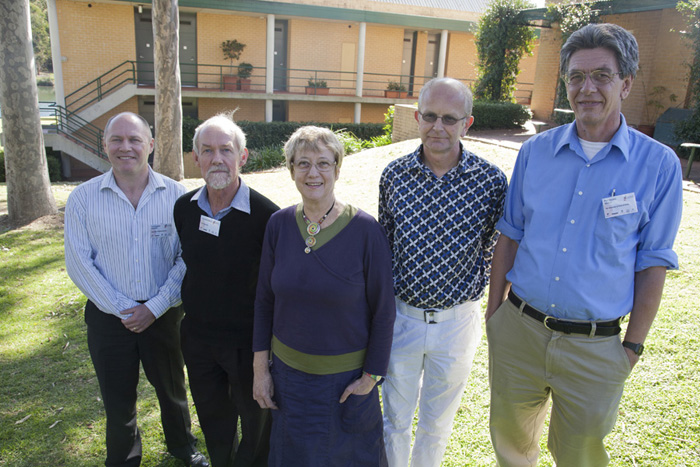 Node directors; Cam McCuaig, Simon Wilde, Sue O'Reilly and representatives of the CCFS SAC committee; Stephen Foley and Stephen Grand.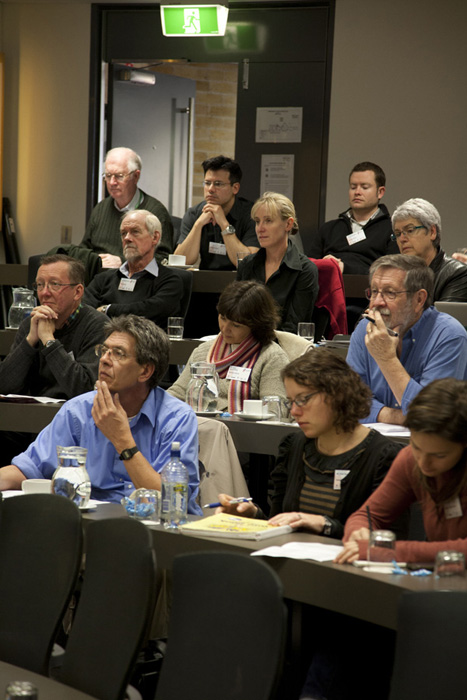 The SAC Meeting showcased many of the exciting projects currently being undertaken at CCFS.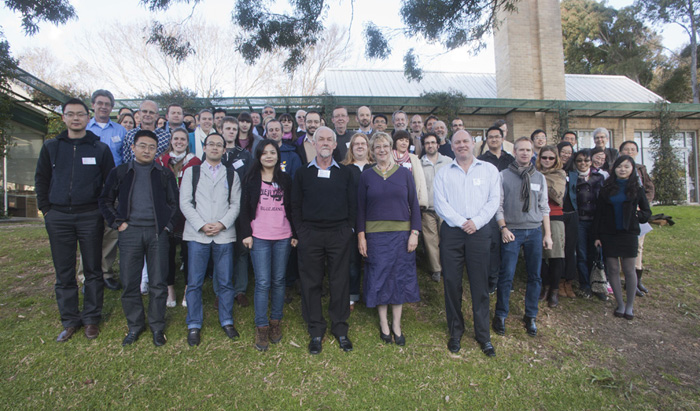 Group Photo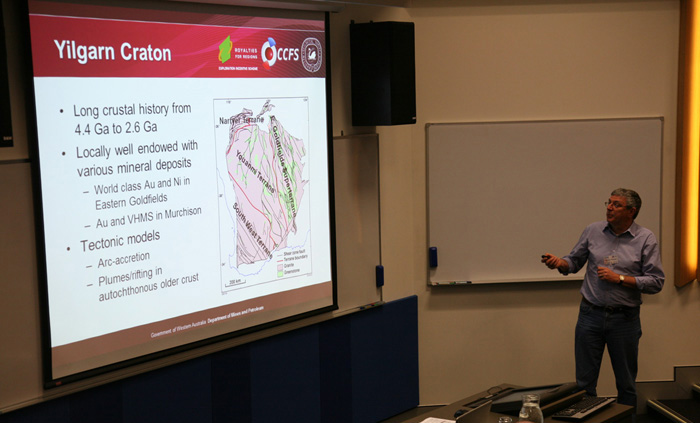 Mr Ian Tyler, representing GSWA, presenting CCFS's joint project focussed on the Yilgarn Craton.
CONTACTS
ARC Centre of Excellence for Core to Crust Fluid Systems
Department of Earth & Planetary Sciences
Macquarie University, NSW 2109
AUSTRALIA
Carol McMahon
Administrator (MQ)
Phone: 61 2 9850 8953
Fax: 61 2 9850 8943 or 6904
Email: carol.mcmahon@mq.edu.au
Professor Suzanne Y. O'Reilly
Director
Phone: 61 2 9850 8362
Fax: 61 2 9850 8943
Email: sue.oreilly@mq.edu.au
Sally-Ann Hodgekiss
Development and Business Officer
Room 525, Building E7A
Phone: 61 2 9850 6124
Fax: 61 2 9850 8943 or 6904
Email: sally-ann.hodgekiss@mq.edu.au