Geoanalysis 2018 Mid-week Field Trip to Boolaroo and Hunter Valley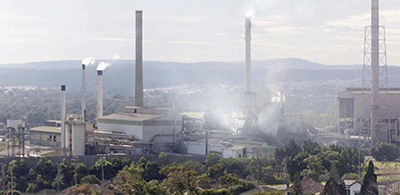 Pasminco lead smelter in its heyday
1. Boolaroo
The former Pasminco Lead smelter in the North Lake Macquarie area has created extensive environmental contamination through the dissemination of metal-rich slag to public places such as parks, and to local households in the form of garden soil amendments. Dr Tony Morrison (Macquarie University) has spent a lot of effort understanding the mineralogy and chemistry of the slags around Boolaroo. The contamination includes lead, with secondary amounts of copper, zinc, selenium, cadmium and acidic leachate. Tony has found that the distributed slags are leaching metals into the environment. Professor Mark Taylor, Associate Professor Heather Handley and Dr Paul Harvey (all from Macquarie University) have assessed the present-day contamination of the site and found a clear and present environmental risk. The conference field trip will visit the site, and Dr Tony Morrison will give an on-site talk while we have morning tea in the area.

Wine country at Pokolbin - the vineyard at Tempus Two winery
2. Hunter Valley Vinyards
After Boolaroo, we will drive to the vineyards of the delightful Hunter Valley, where we will have the opportunity to walk in the wonderful Hunter Valley Gardens (entry fee payable), visit one of a number of vineyards and winemakers (Brokenwood, McGuigan or Tempus Two), and have lunch in one of a number of local cafes. We will briefly discuss some of the geology and geochemical challenges of the area en route to the vineyards. The field trip is Au $100 per person and will run with >10 participants. Included in the fee are morning and afternoon tea/refreshments and transport. Lunch and incidentals (entry fee Hunter Valley Gardens, wine tasting or purchases) are not included.
Post-Conference Field Trip - South Coast, NSW
This three-day field trip goes along the beautiful coast of southern New South Wales starting in Sydney Macquarie University Campus on the morning of Saturday 14
th
July and returns late on Monday 16
th
July. You will get a good impression of the geology of the Permo-Triassic Sydney Basin sequence and the underlying deformed early Palaeozoic Wagonga Beds. The sedimentary rocks in this part of the Sydney Basin include glacio-marine conglomerate, sandstone, and mudstone that were deposited when this margin of Australia was at high southern latitudes. The coastal scenery between Sydney and Batemans Bay is spectacular. The vegetation includes spotted gums, casuarina or sheoaks, and burrawang palms. Eastern grey kangaroos are common near the beaches and campgrounds. There is abundant birdlife. The field trip price, Au $700 per person, includes transport, all meals, and two nights of twin-share cabin-style accommodation in Kioloa.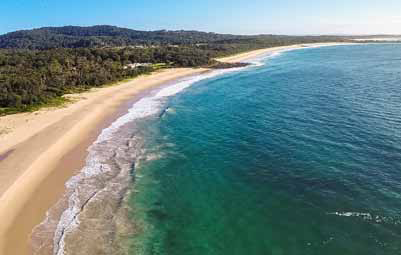 - Hunter Valley, NSW
Booked out
- South Coast, NSW
Places still available